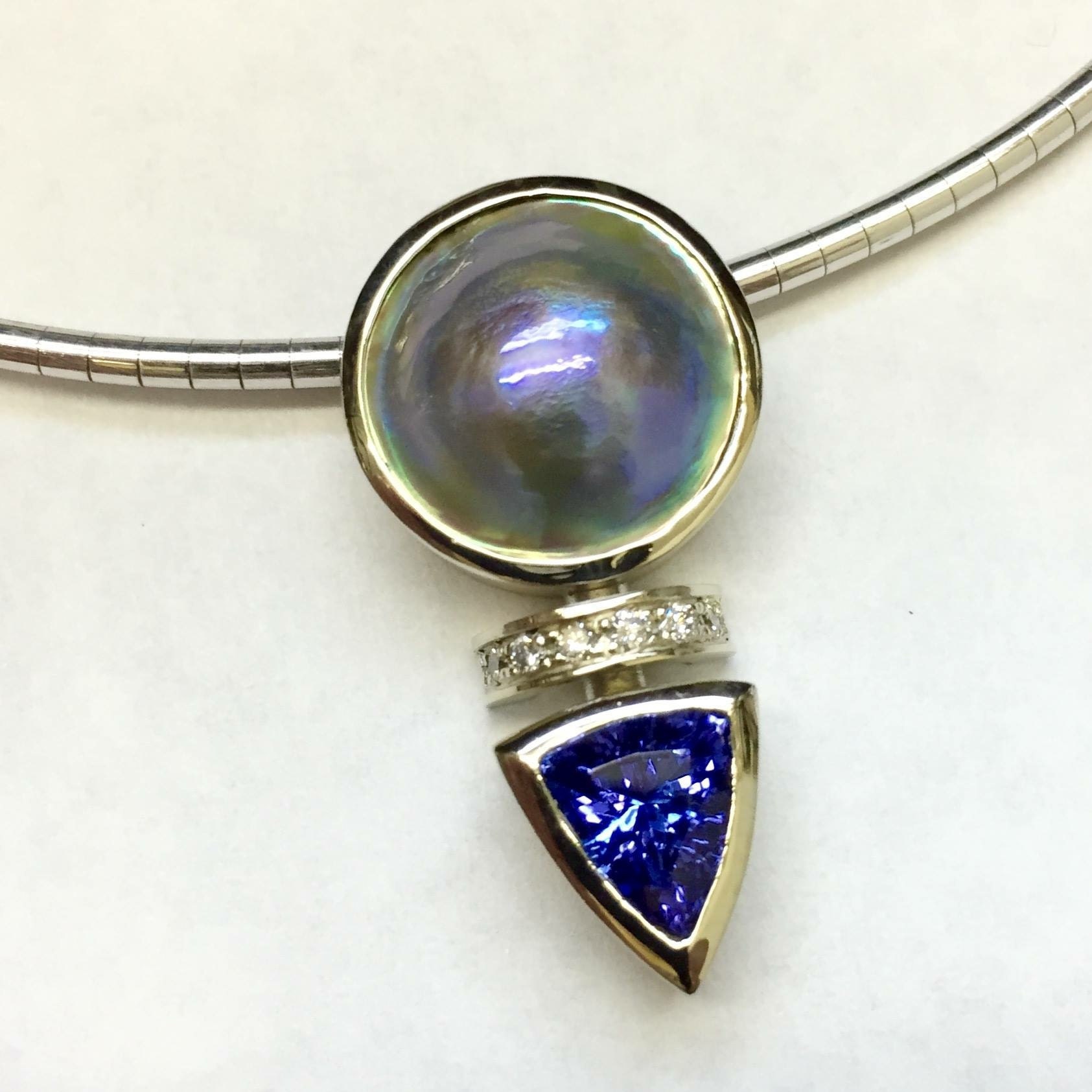 Abalone mobé pearl, Tanzanite and diamond pendant in 14 karat white gold.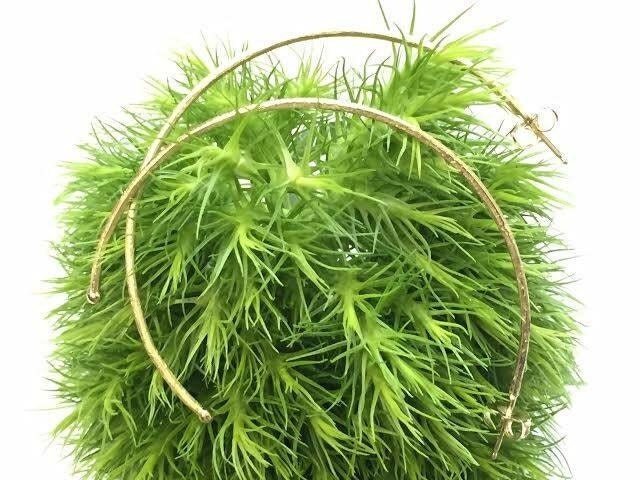 Hammer textured 14 karat gold half hoops.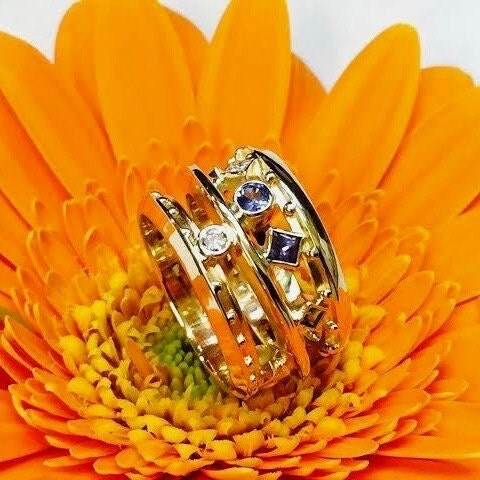 14 karat yellow gold ring with Purple Sapphires, Tsavorite Garnets and Diamonds.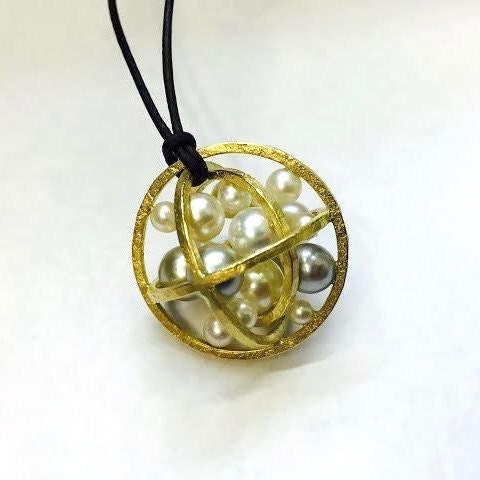 14 karat yellow gold pearl ball pendant.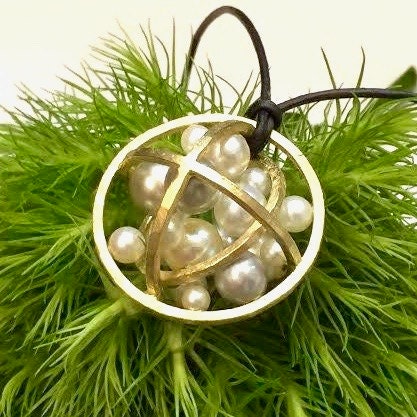 Various lustrous pearls captured in a 14 karat yellow gold hammer textured orbital cage.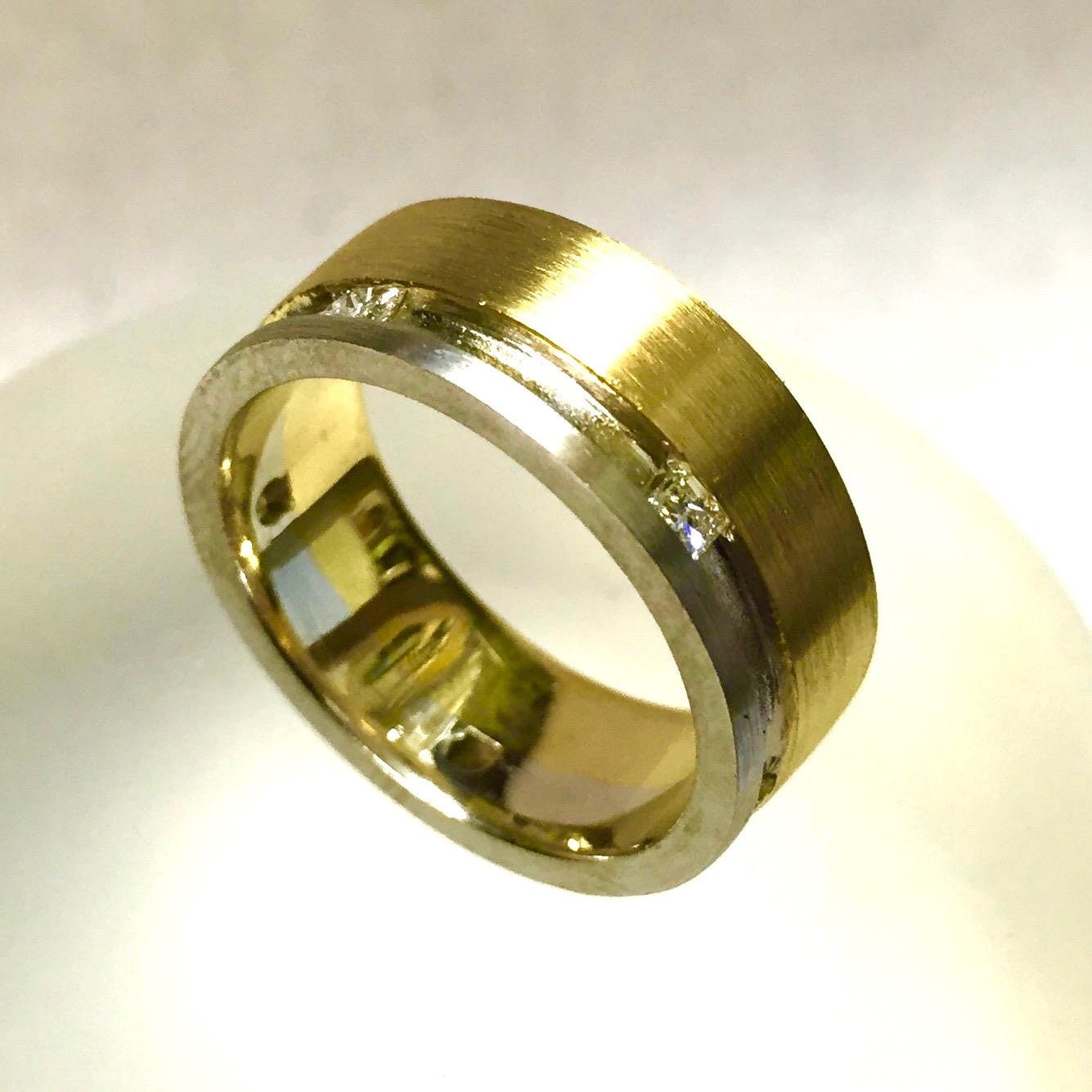 18 karat two-tone men's wedding band with princess cut diamonds. (In men's jewelry like to call them prince cuts.)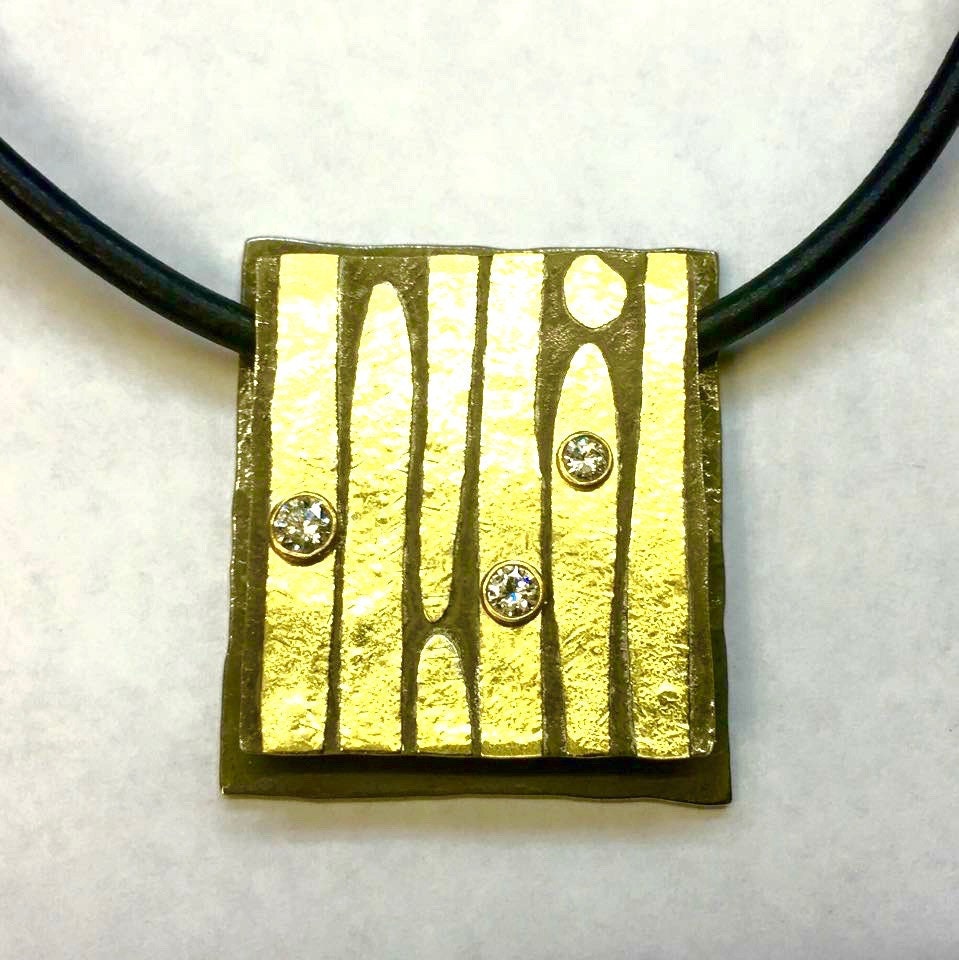 Black rhodium plated float pendant with 24 karat gold overlay and bezel set diamonds.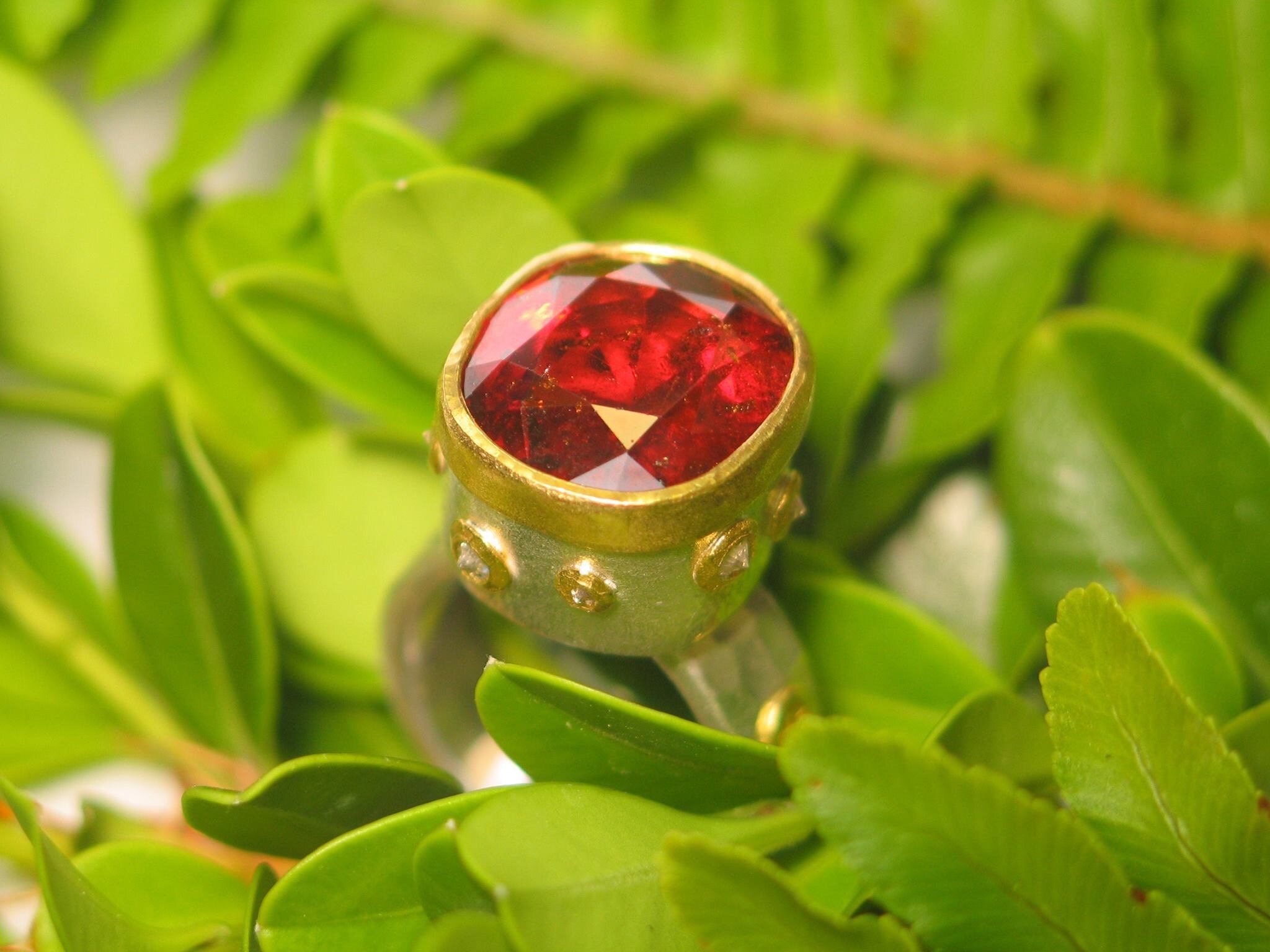 Inspired by jewelry from the byzantine. This ring holds a glowing Garnet and diamonds in 14 karat gold with 24k gold textured bezels.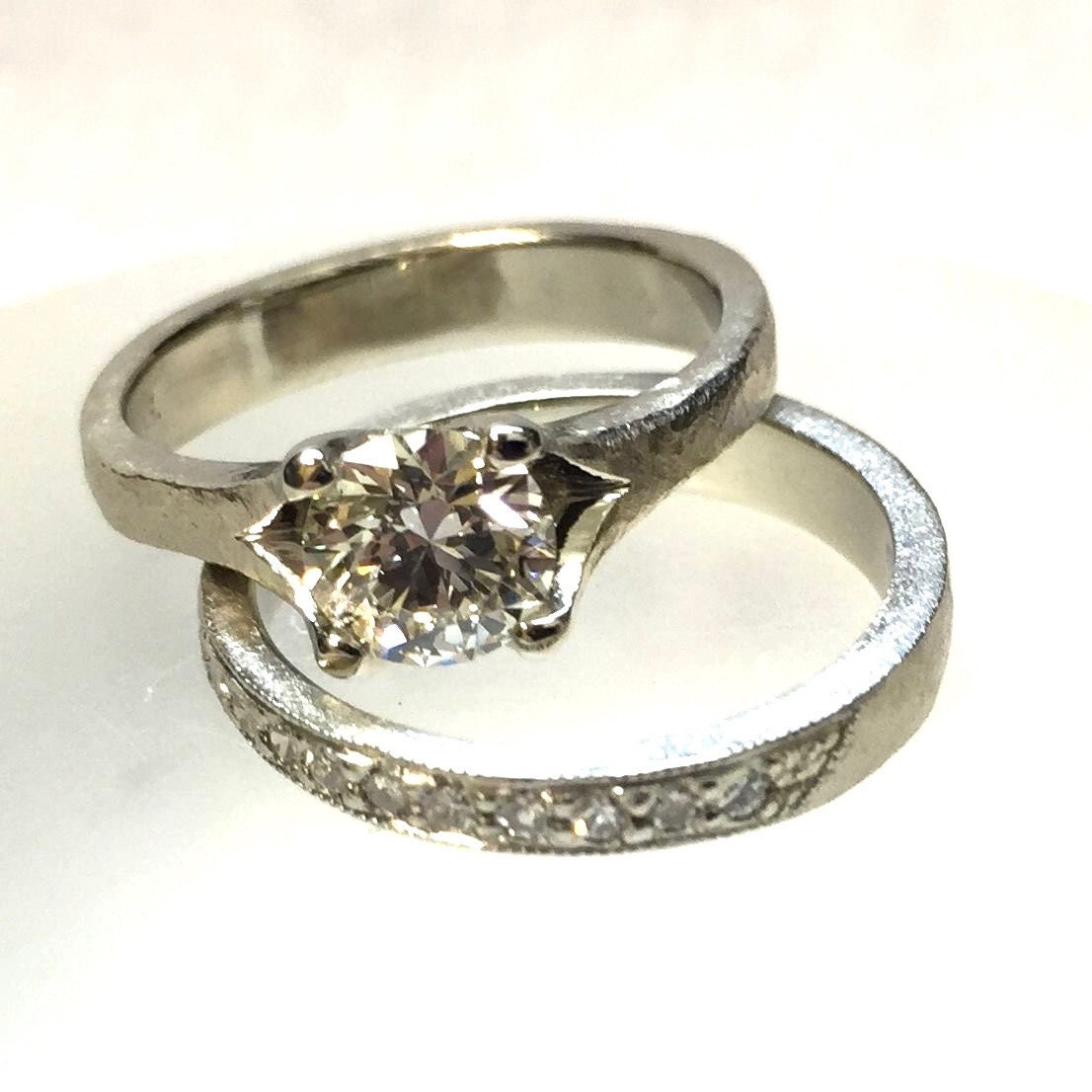 Simple yet unique "Dad's Hammer" textured wedding set in 14 karat white gold with center diamond.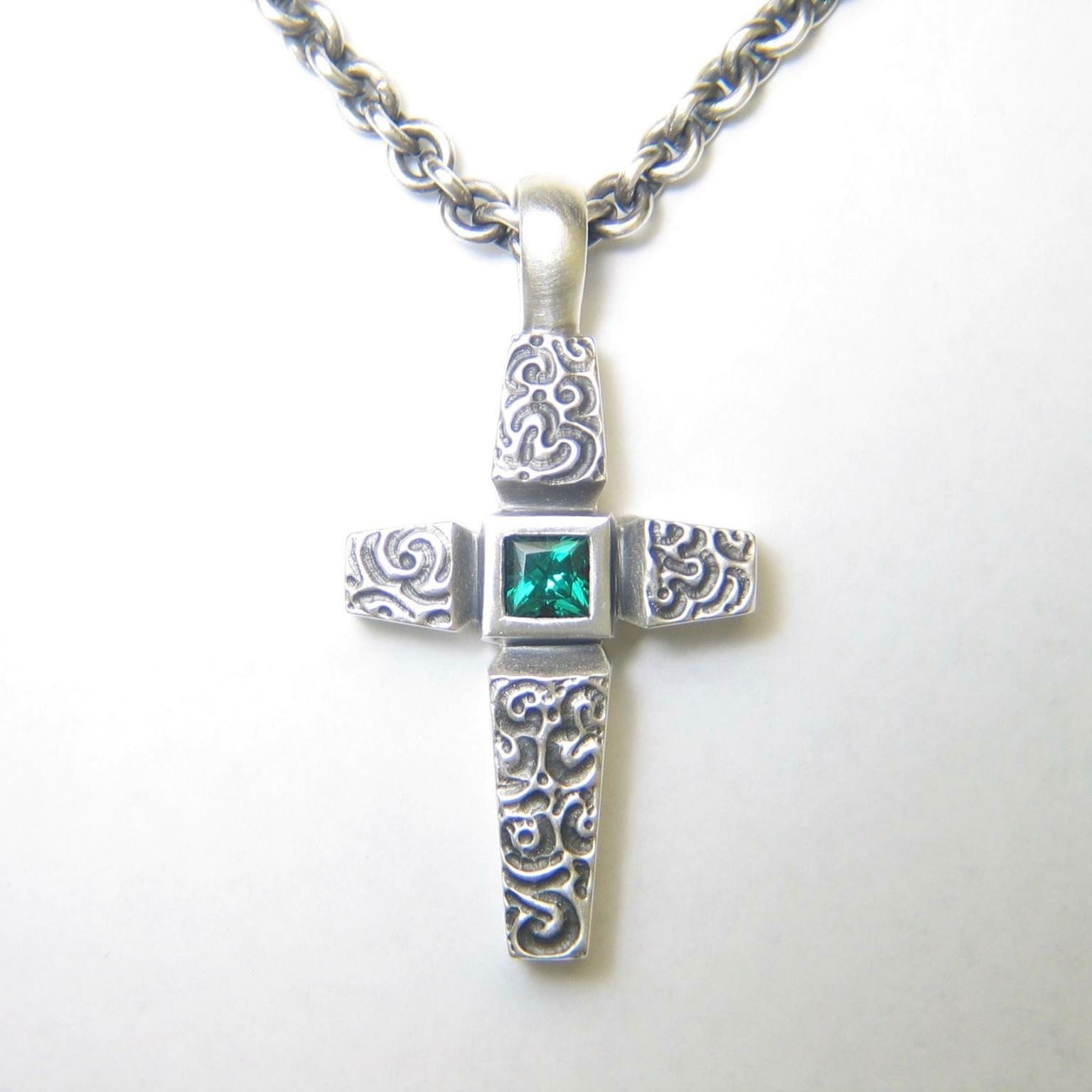 This sterling silver cross has a center stone of Chatham emerald. With antiqued chain to match.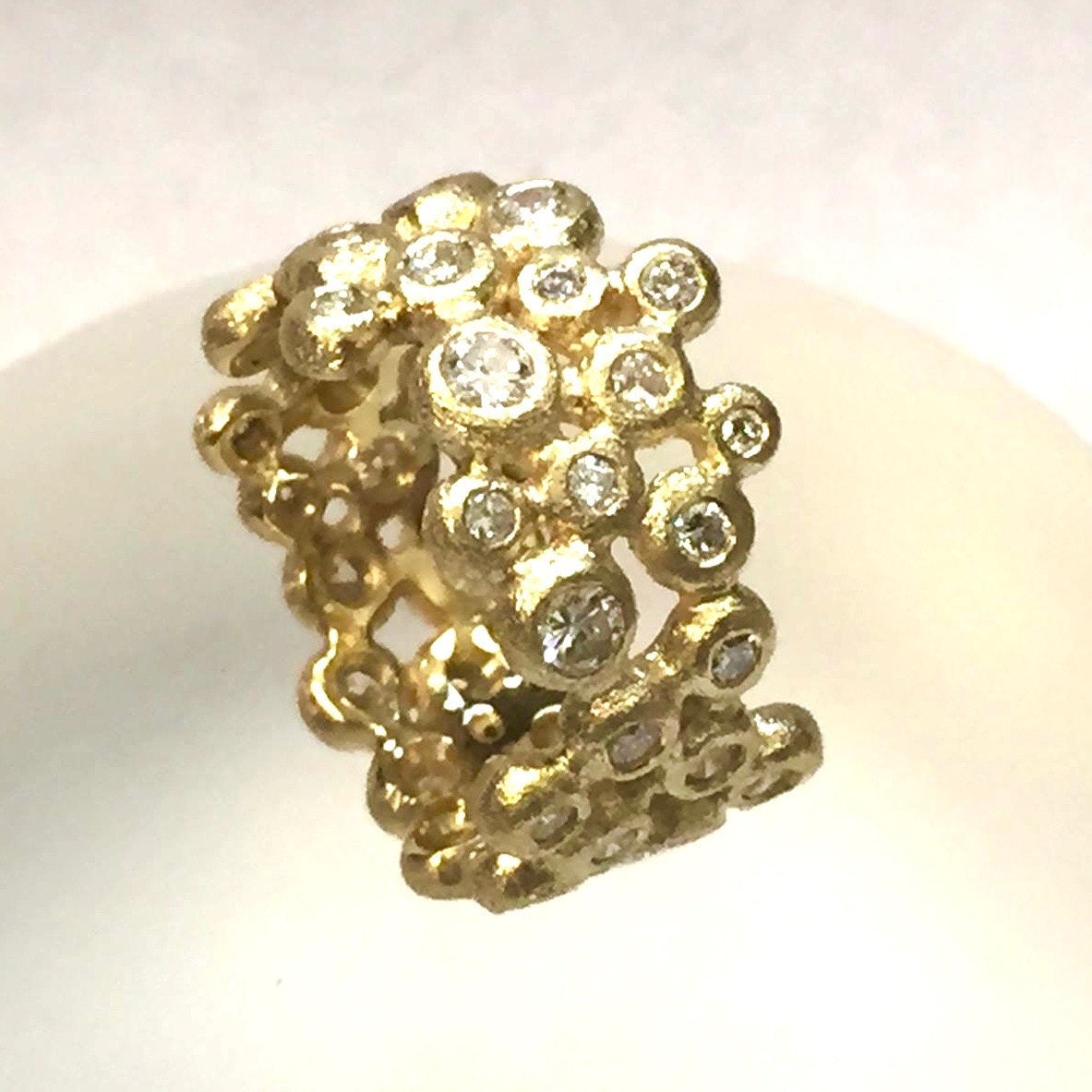 This 18 karat yellow gold bubble band has diamonds in each bubble going all the way around the ring. It is approximately 14 mm wide.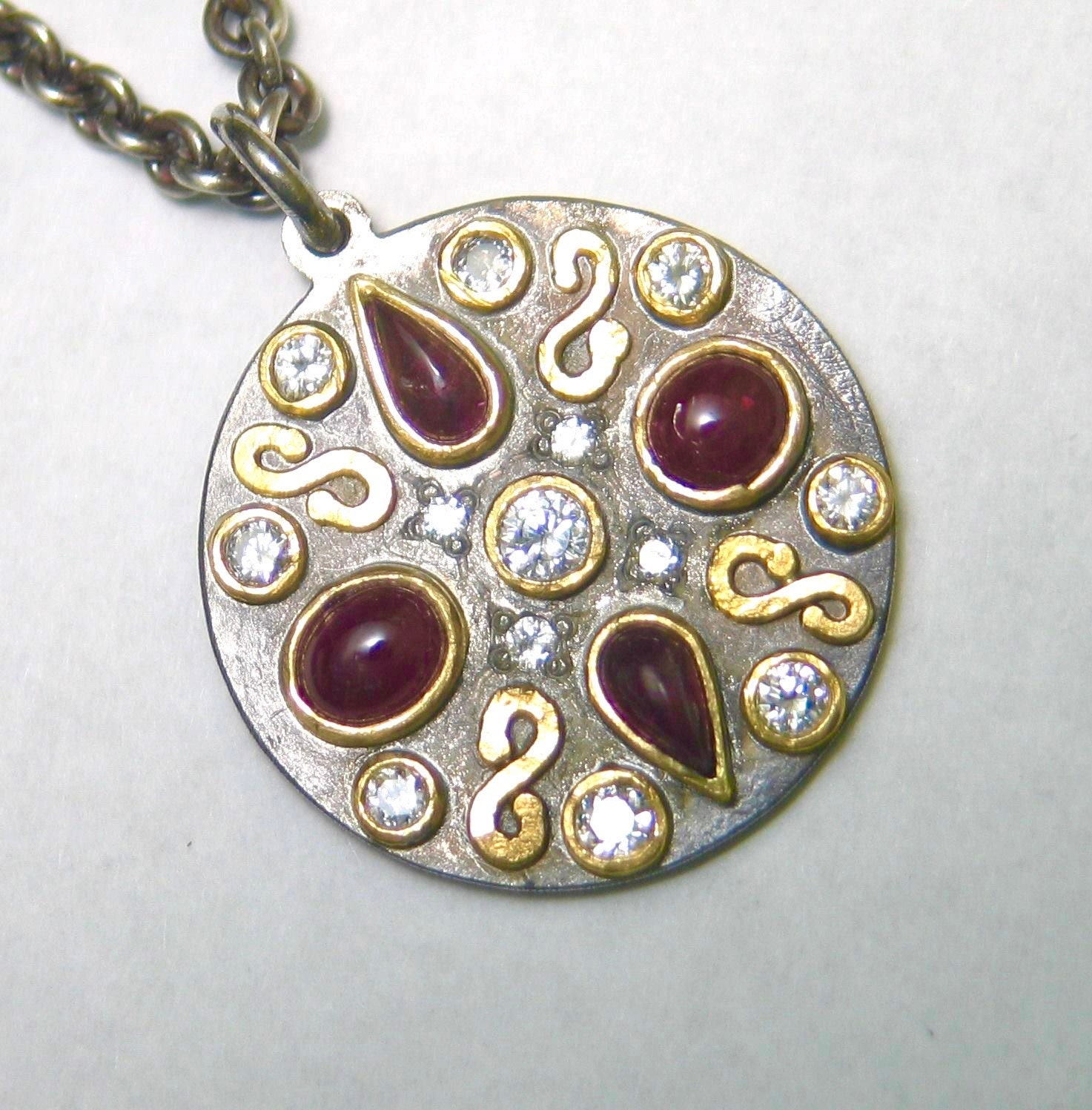 This custom pendant incorporates all of the customers stones from her grandmother so she could keep her close every day.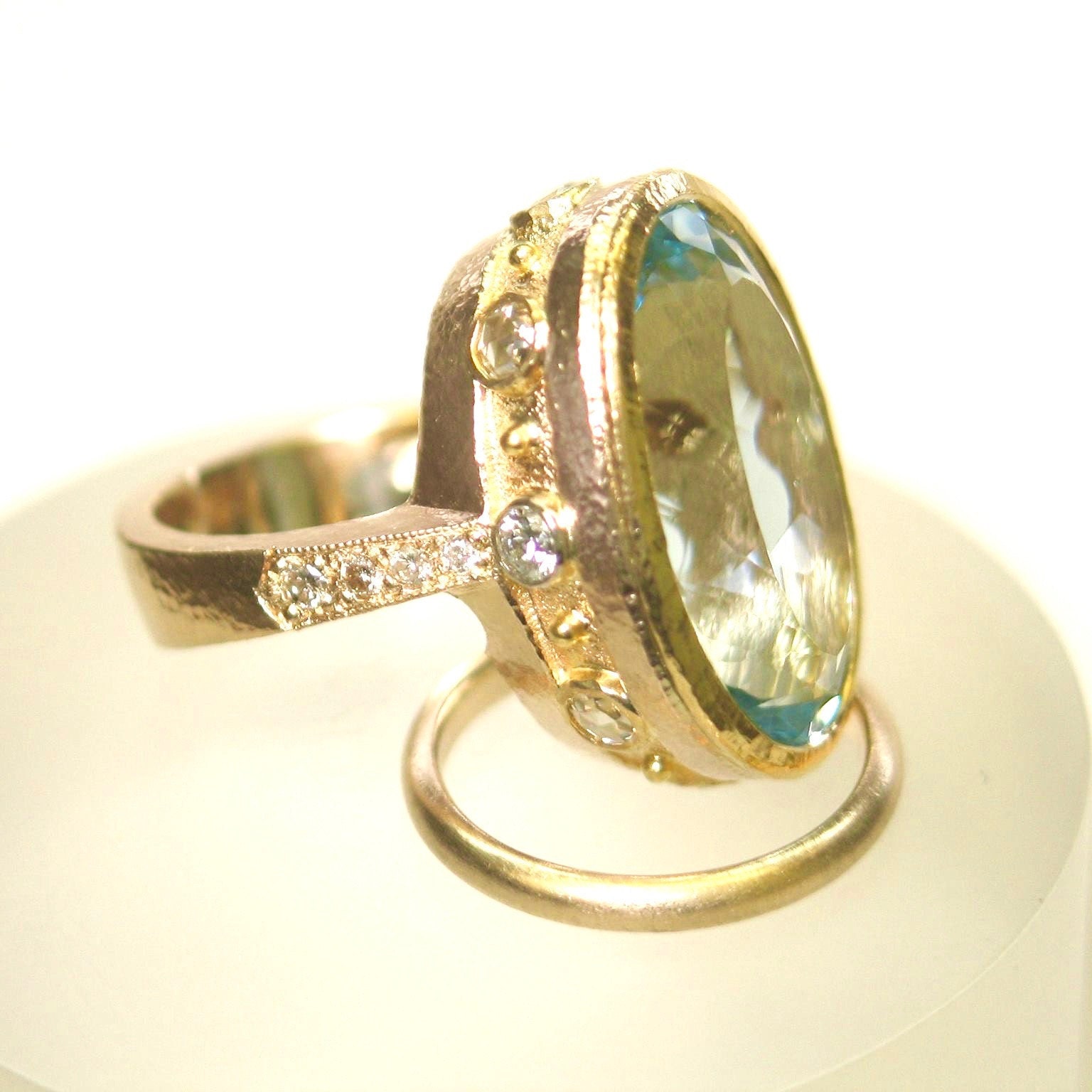 With a large central Aquamarine at its core, this engagement ring and band includes 24 karat gold bezel with a surround of round brilliant and rose cut diamonds.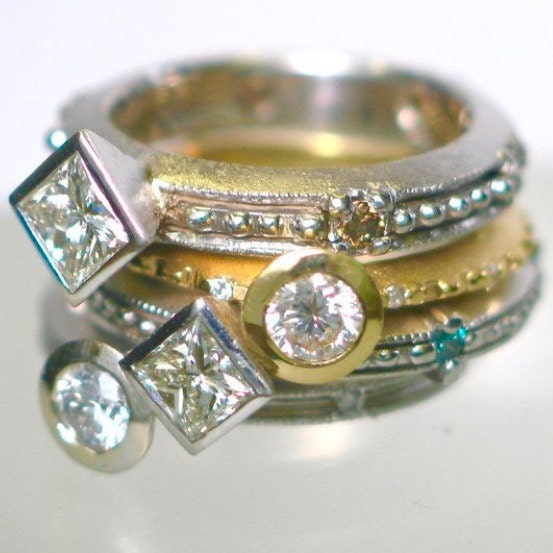 This customer's collection of random diamonds became this cool 18 karat white and yellow gold stacking band set.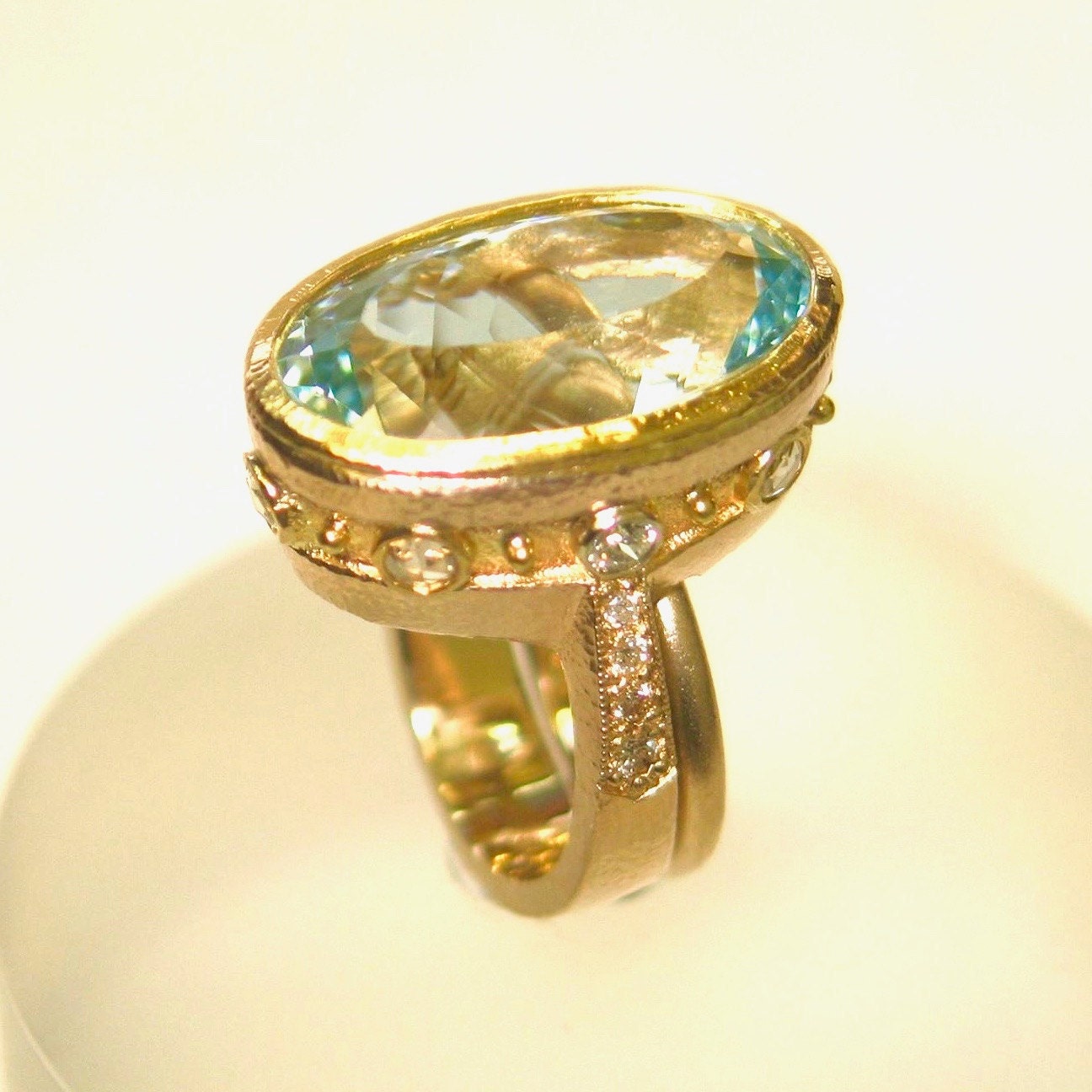 Wild aqua and diamond wedding set in 14 karat gold.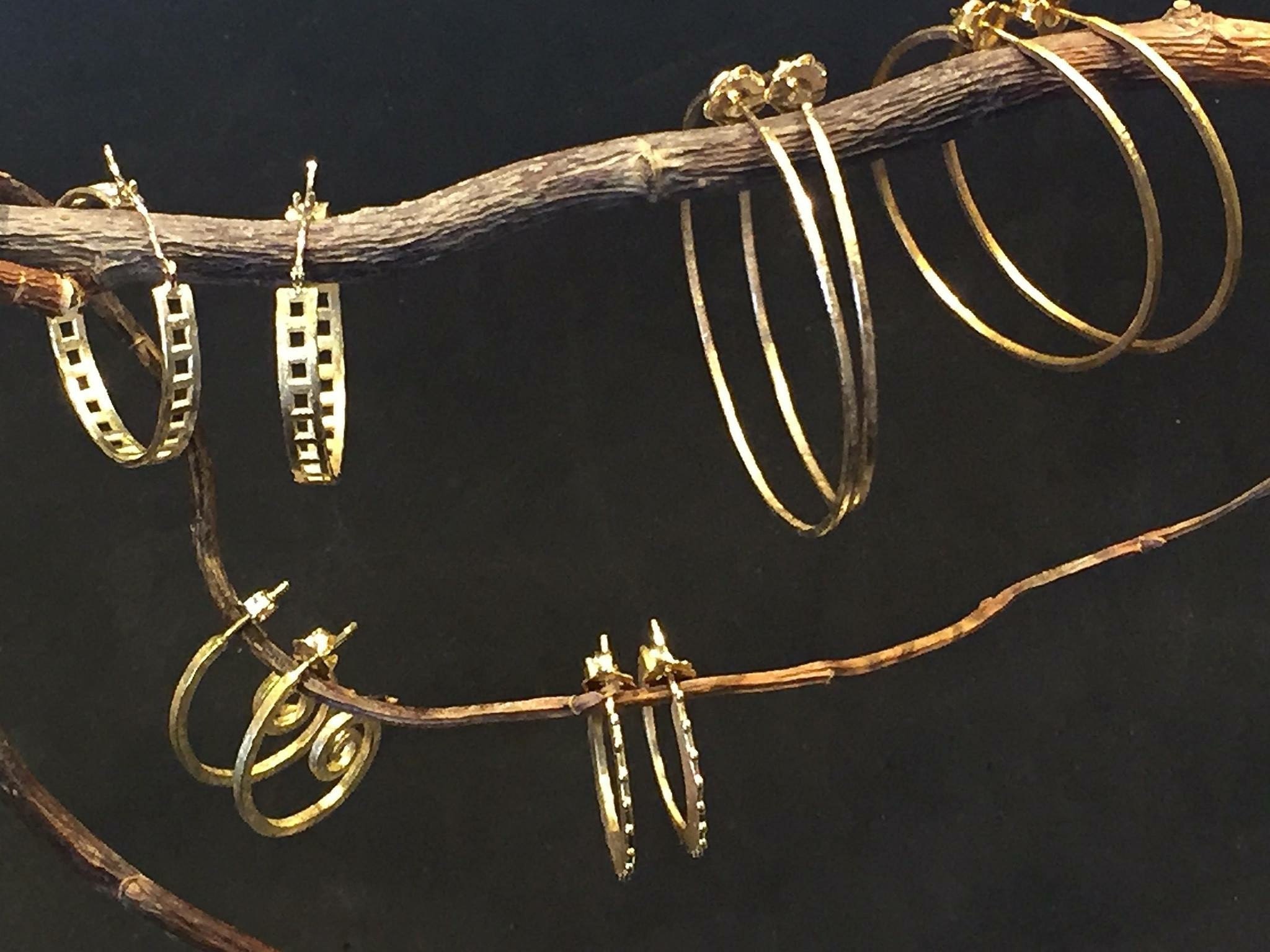 A collection of different earrings by Craig.A.Boisvert.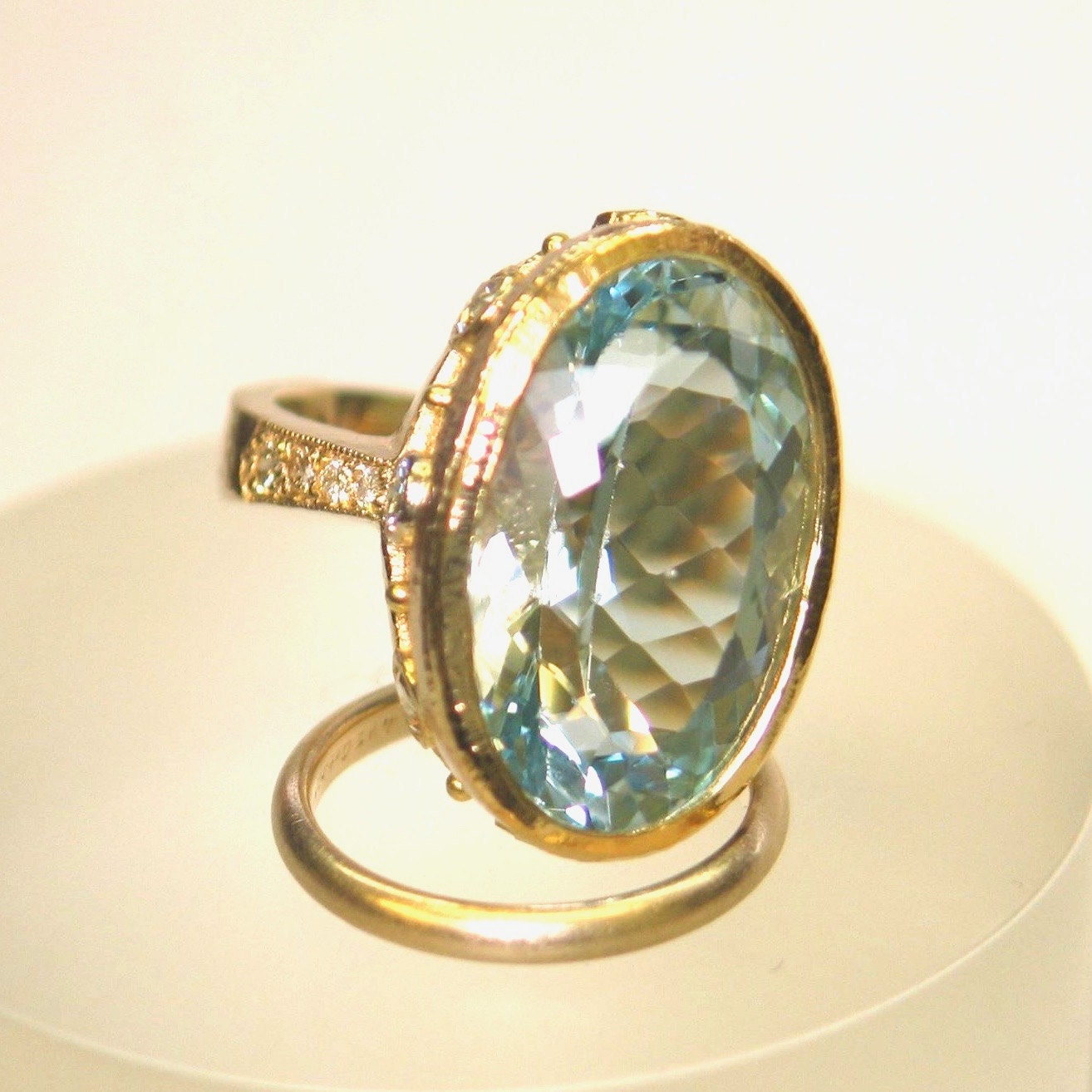 Don't want a conventional wedding set? I am your source for alternative bridal.
Turquoise and Larimar rings by Craig.A.Boisvert.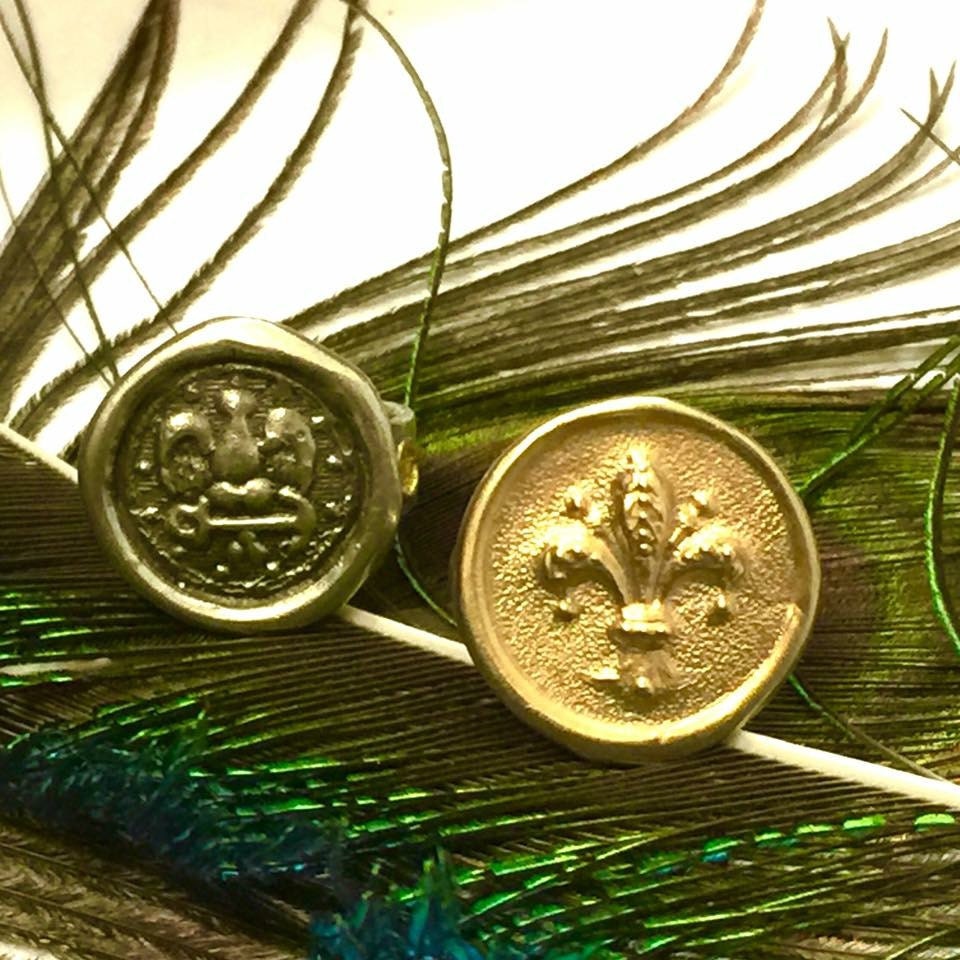 Wax Stamp Rings in Recycled Sterling Silver or Gold!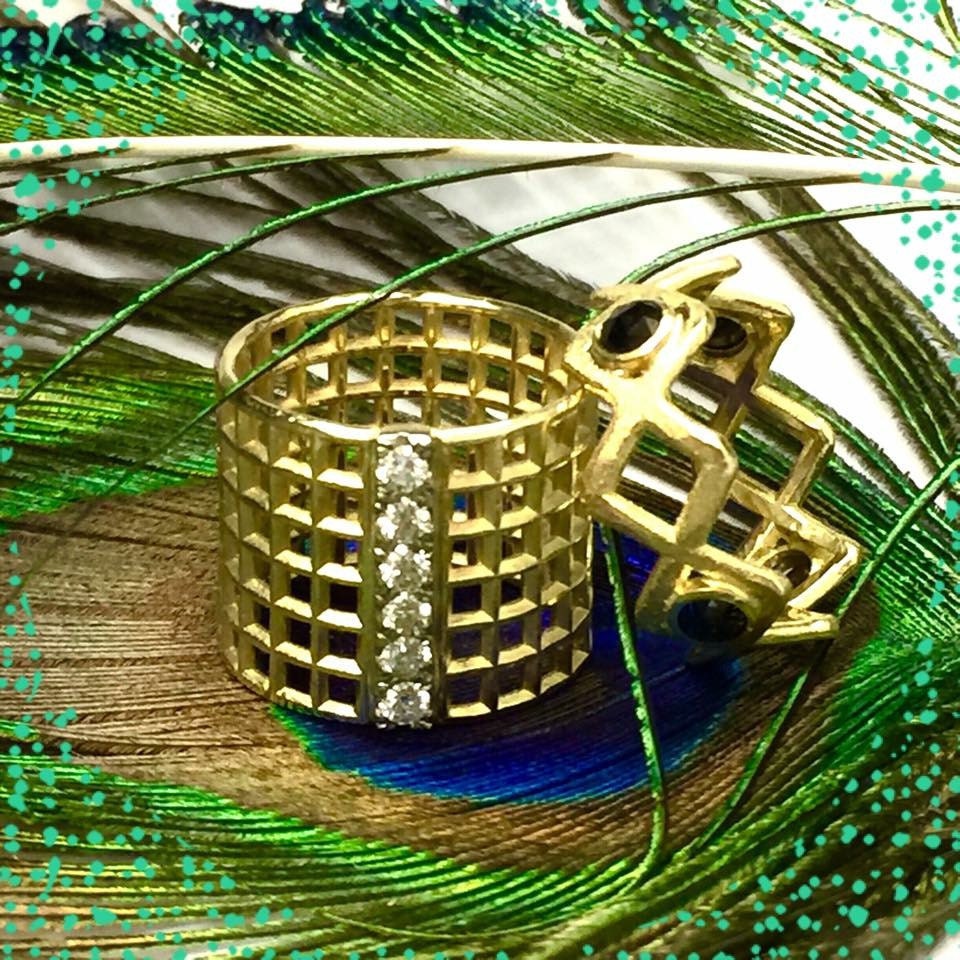 A few of my "Grid Series" creations.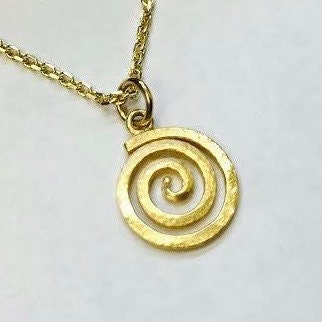 Simple spiral pendant in 14 karat yellow gold with chain.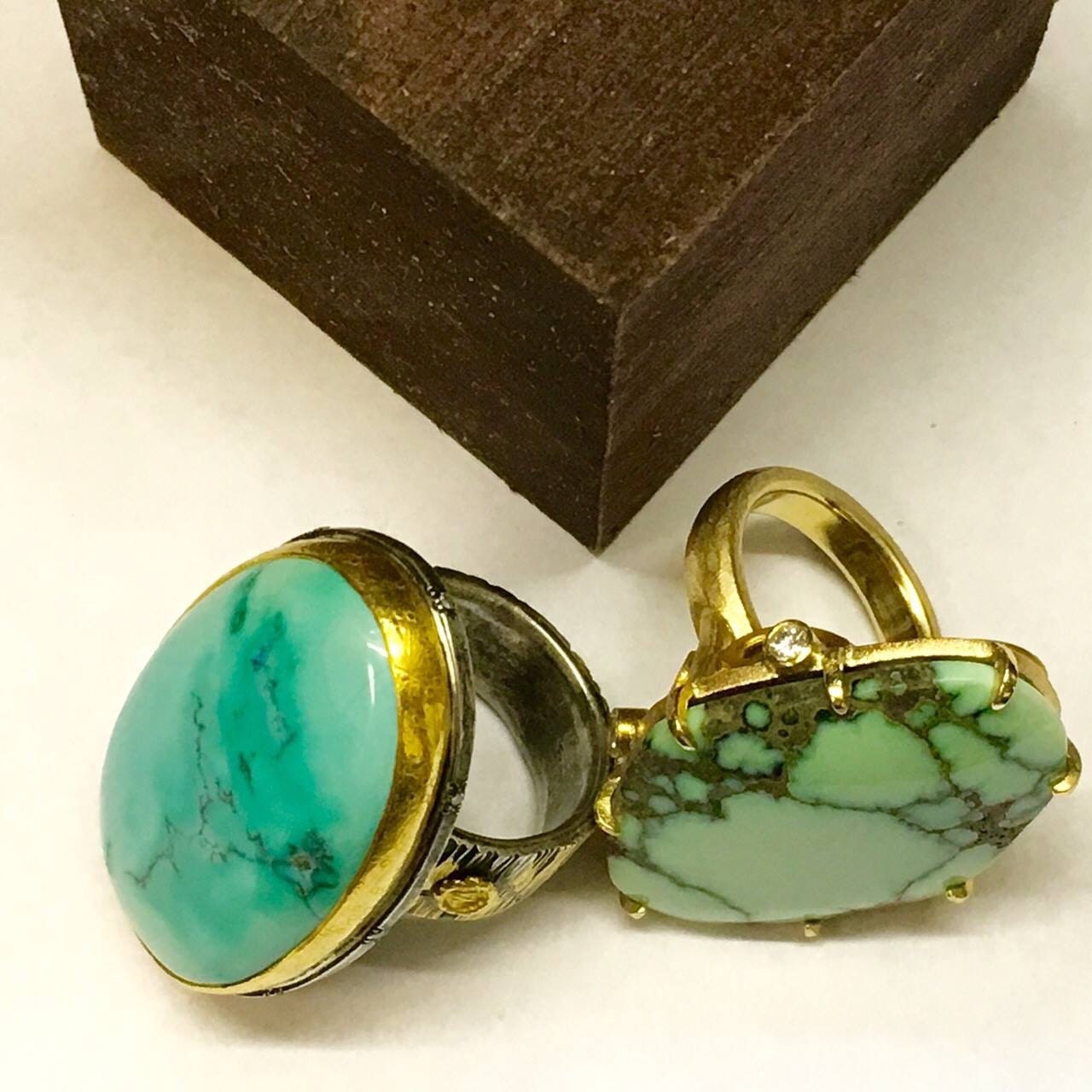 Featured prominently is this Larimar ring in blacked textured sterling silver with 24 karat gold bezel. Face down is a 18 & 22 karat gold ring with custom cut turquoise!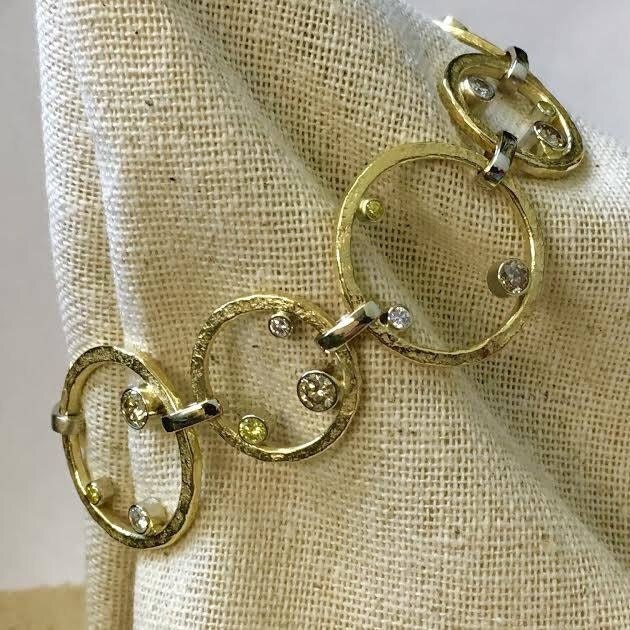 18 karat yellow & white gold Orbit-Ring bracelet with almost 6cts of yellow, white and champagne diamonds.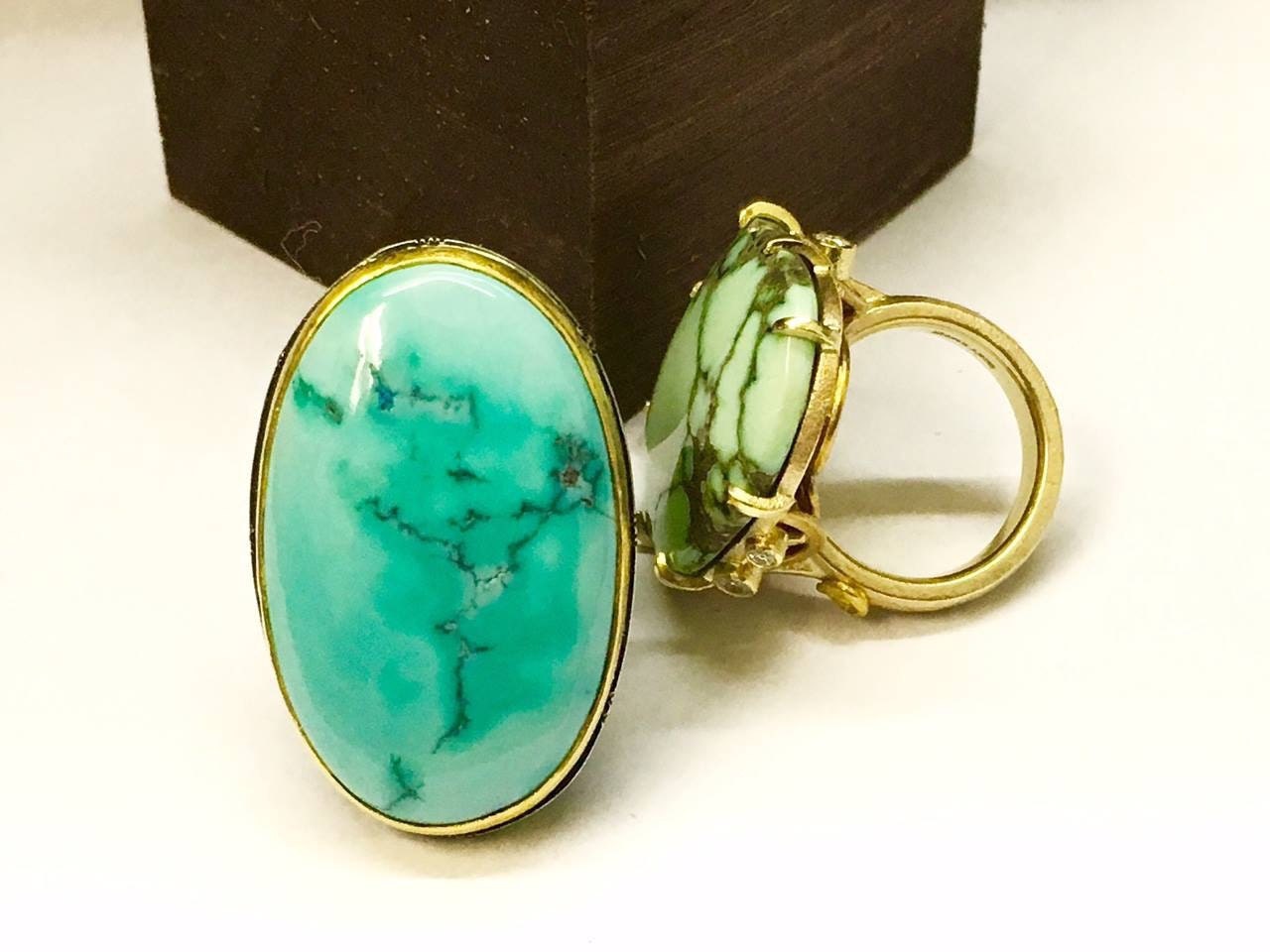 Larimar ring prominently displayed.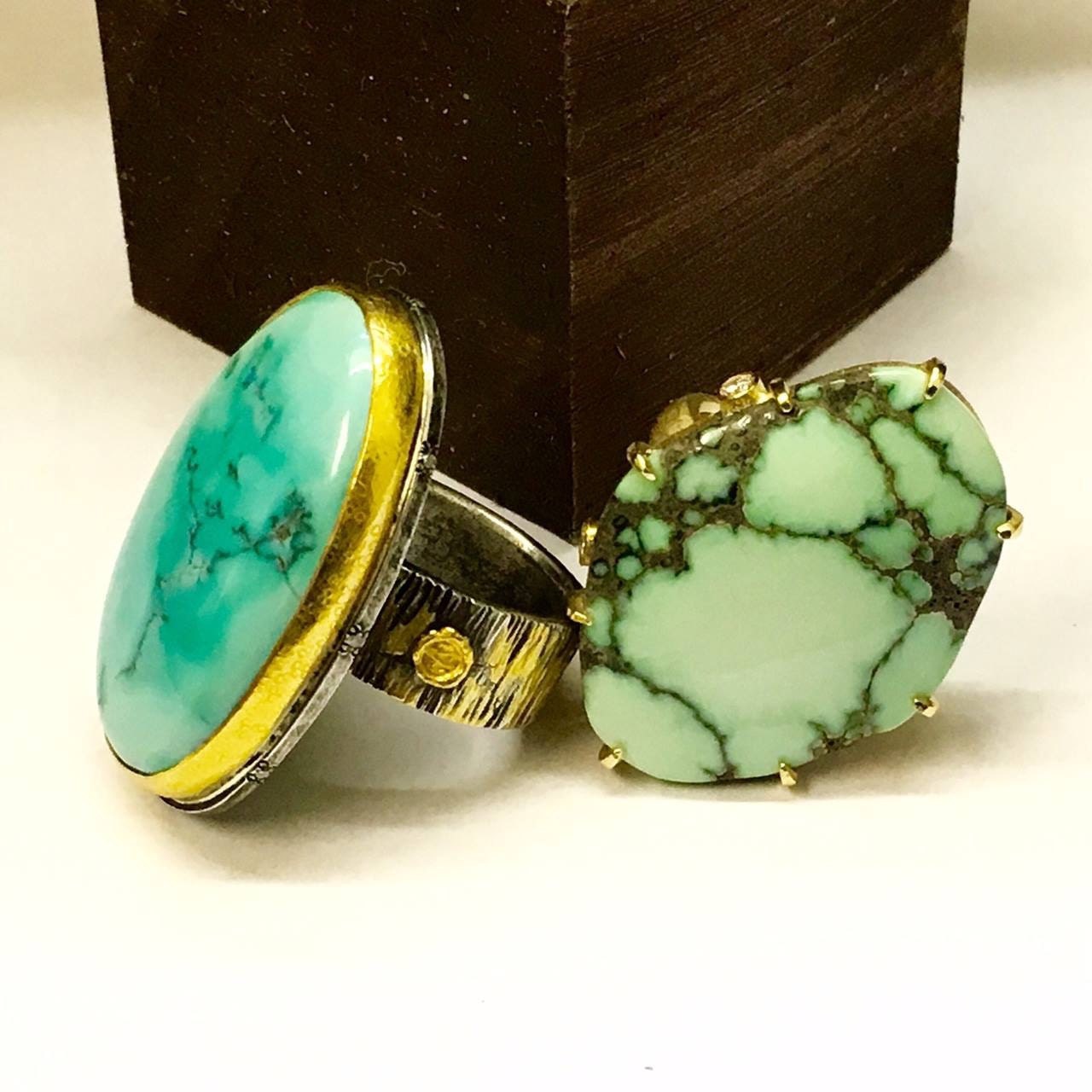 Better view of the custom cut turquoise ring in 18 karat yellow gold with diamonds and 22 karat gold details underneath. Larimar ring is on the left.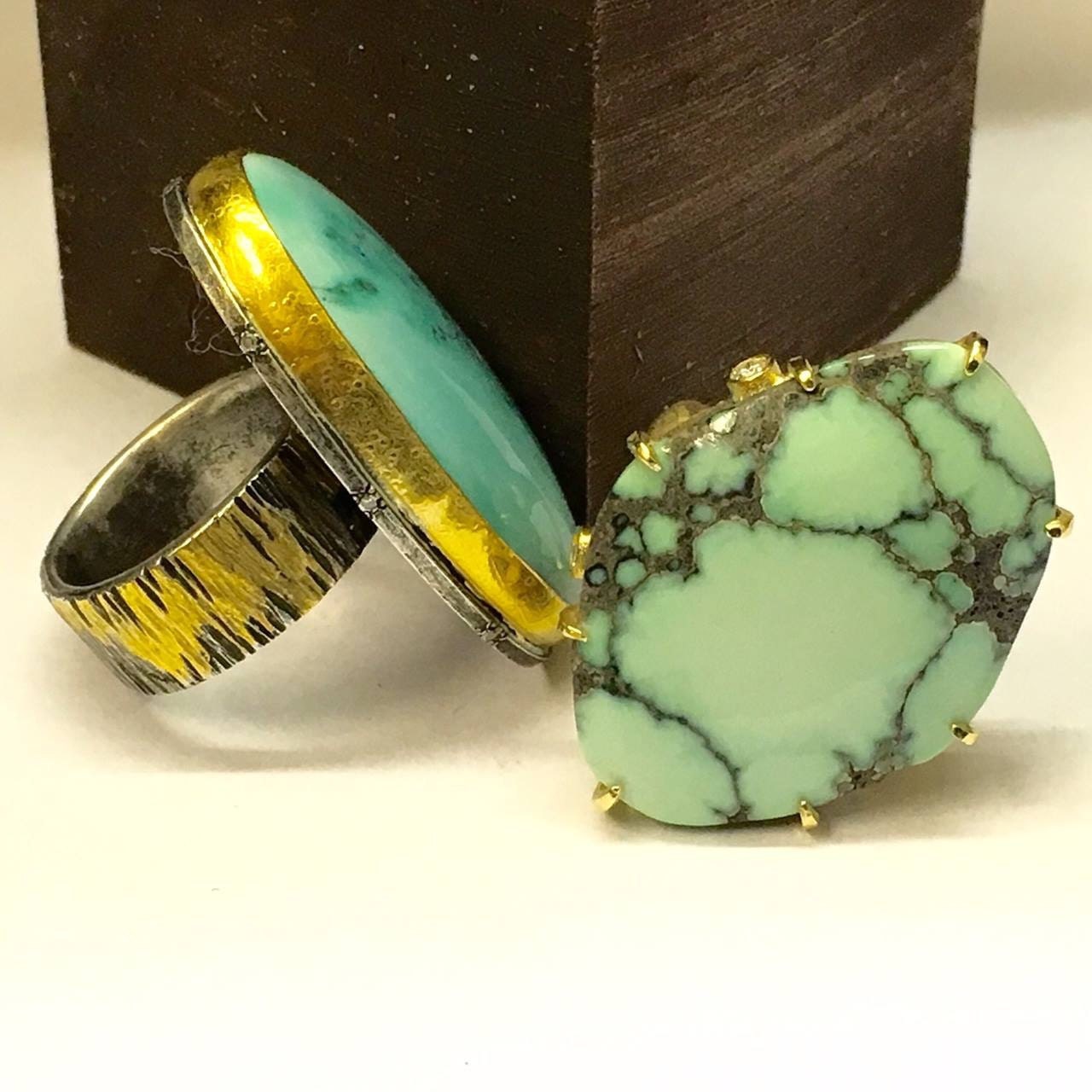 I do have some more of this turquoise that I custom cut on the right, if anyone is interested.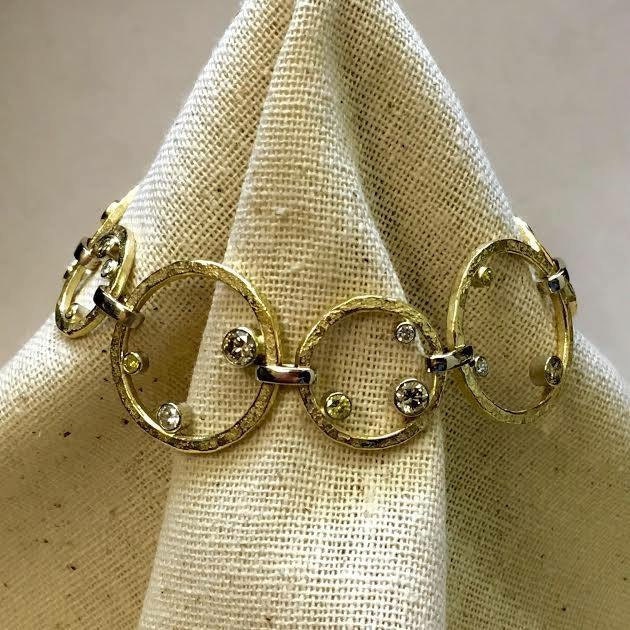 Another view of the Orbit-Ring bracelet.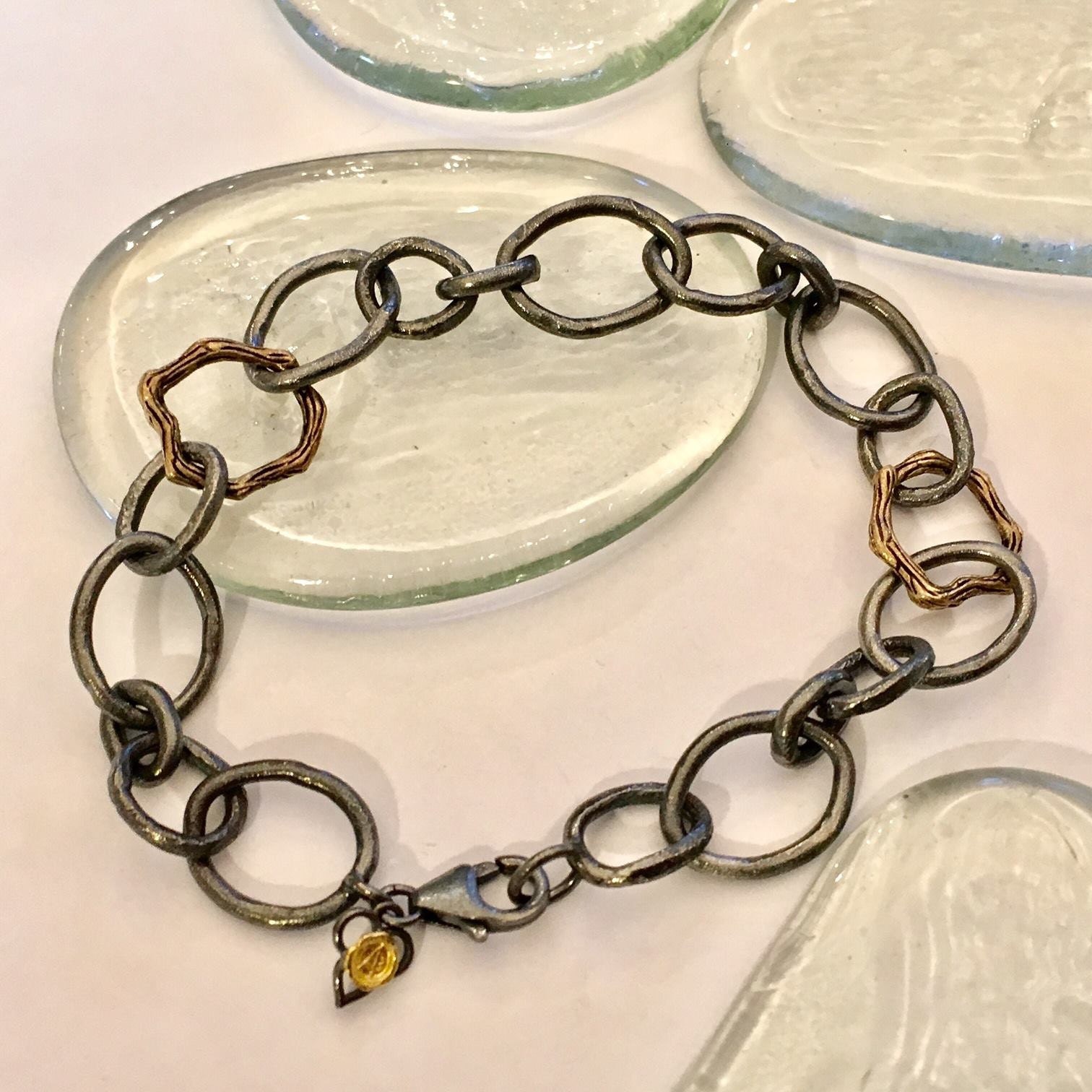 Sterling silver with a black rhodium finish accentuate the bronze textured links.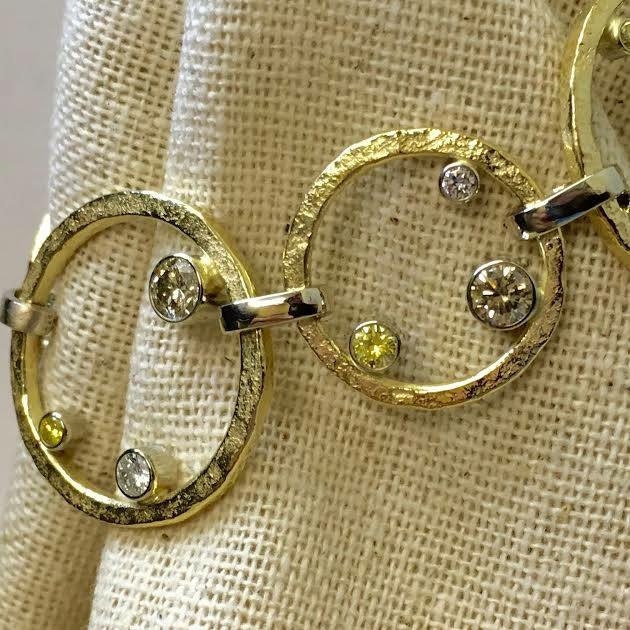 Close-up view of the Orbit-Ring bracelet.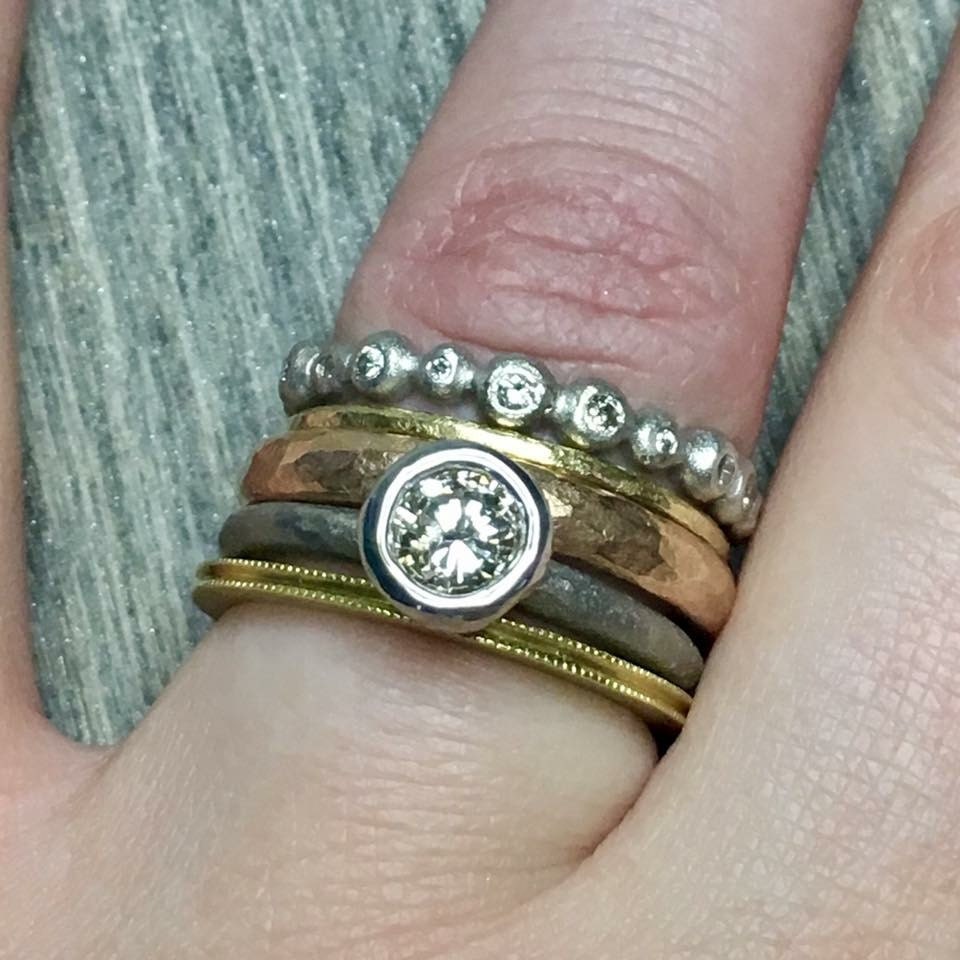 A stacked wedding set made up of various Craig.A.Boisvert creations.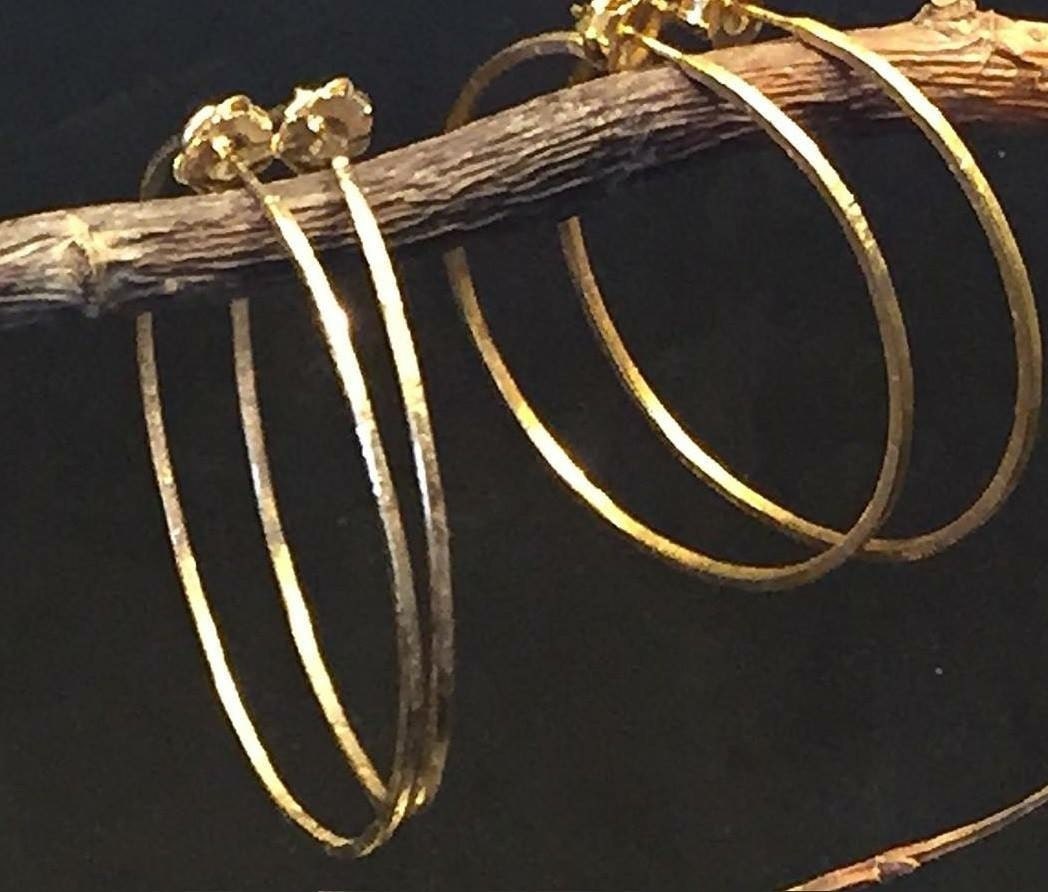 A couple pairs of my easy to wear textured solid hoop earrings with my unique closure that's easy to use. Available in 14 karat gold (White, yellow or rose), 18 karat gold (White, yellow or rose) or Sterling Silver. All of recycle metals of course.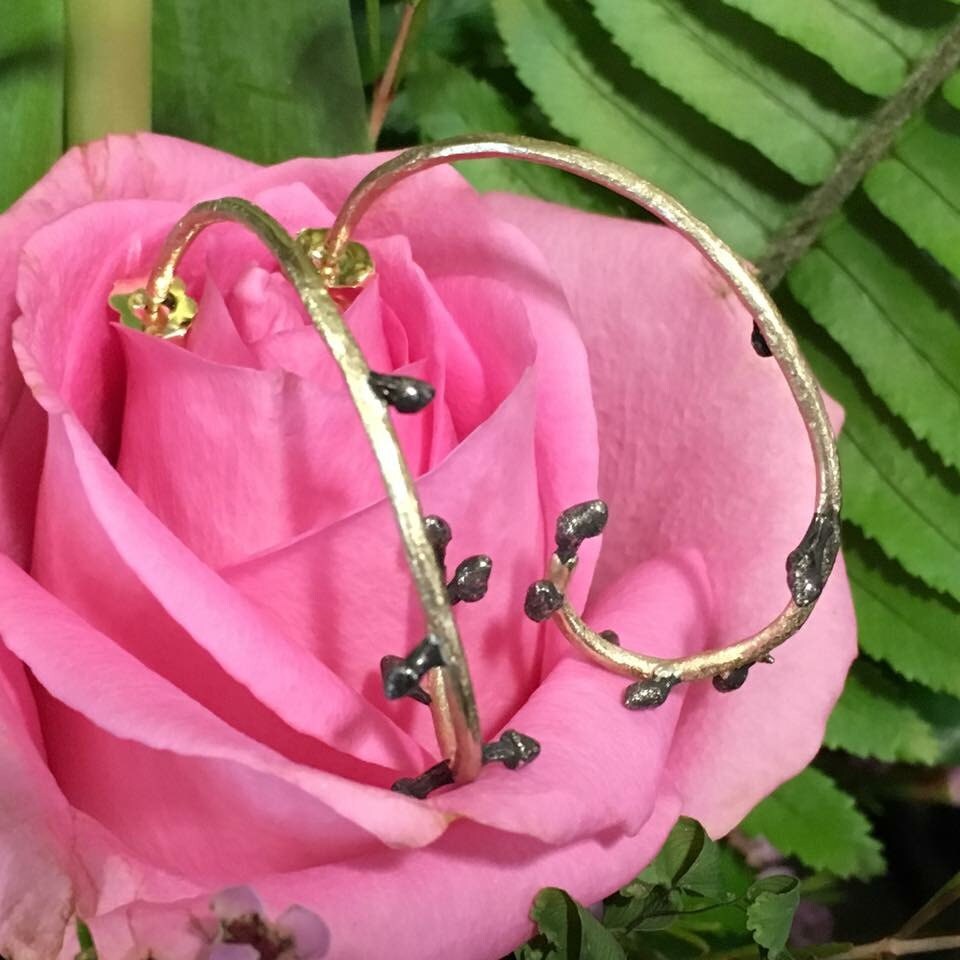 My 14k YG and blackened Recycled Sterling Silver Vine Earrings.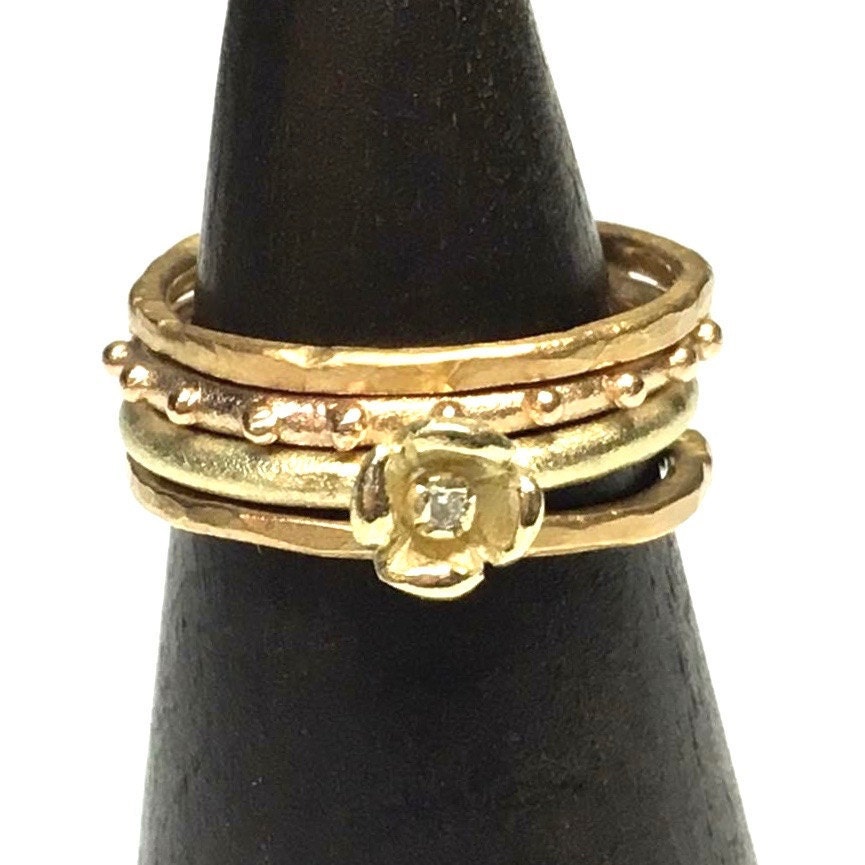 Gold "Dad's Hammered" stacking bands in various colors.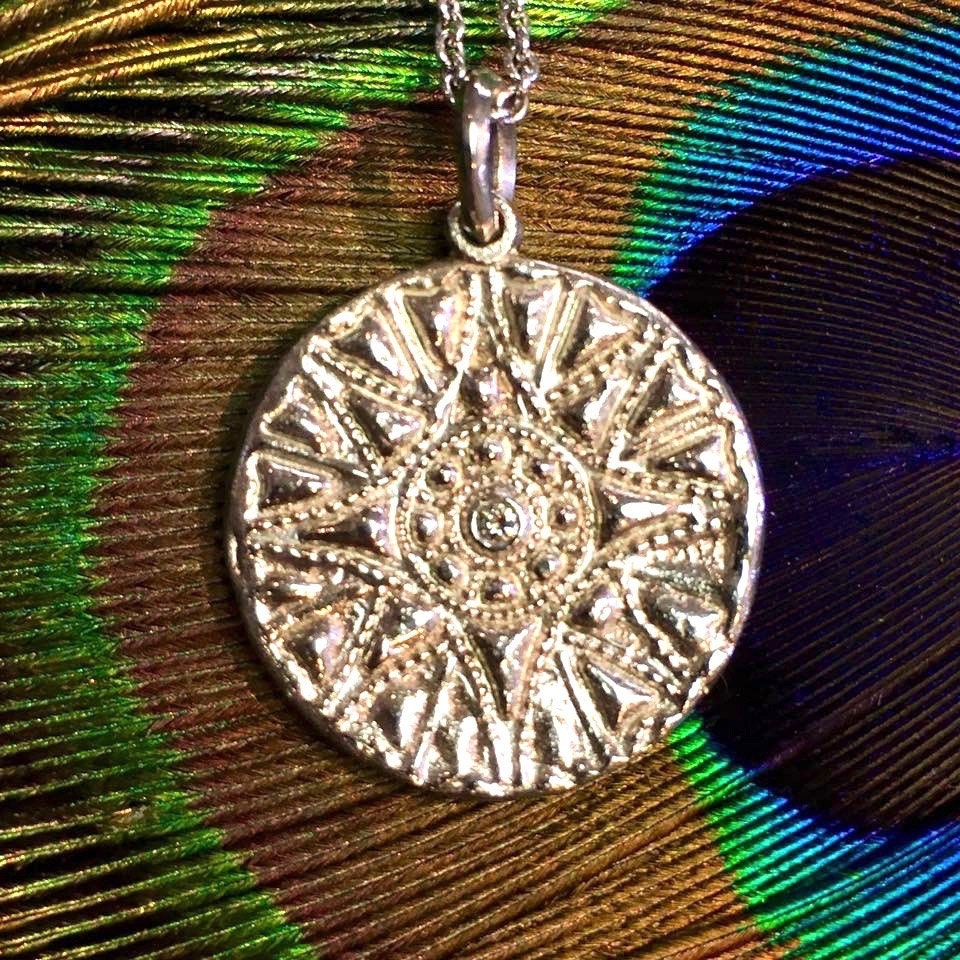 Sun Worshiper pendant in 14 karat white gold with matching chain.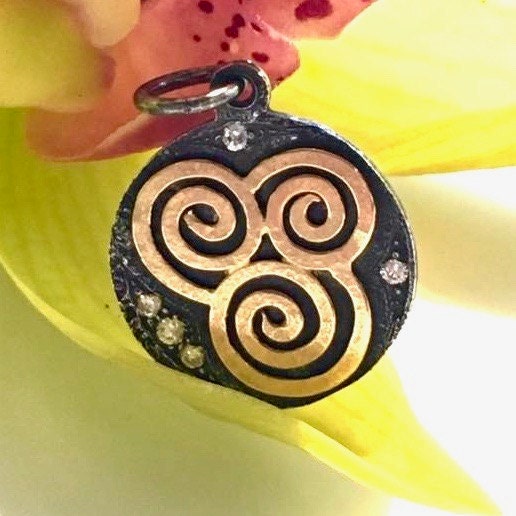 "Scrolls of Life" pendant in black rhodium plated sterling silver with a 24 karat gold swirls and diamonds.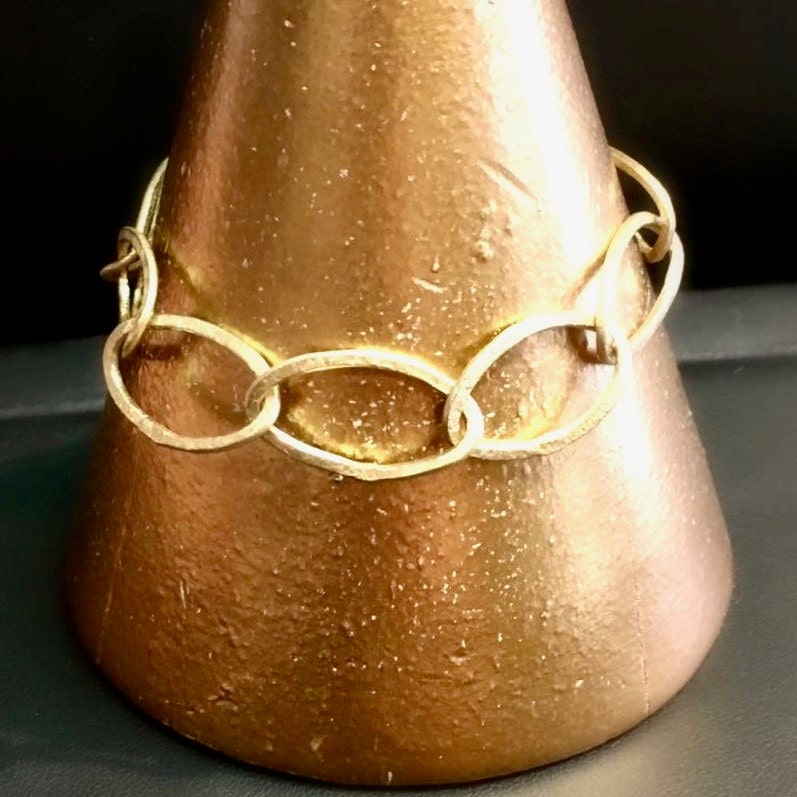 Loose Link 14kt Gold textured bracelet... hand forged by me, Craig.A.Boisvert.